4.8.2 Final Corrections and Revisions: Minor or Major?
If your thesis contains many small errors and/or inconsistencies in typing, spelling, punctuation, capitalisation and the like, you will certainly hear about it from your examiners. They may consider it a minor matter or a major one (punctuation that obscures or confuses the meaning of your text, for instance, is always major no matter how small the errors may seem). Occasionally, a generous-spirited committee member will actually prepare a list of such errors (particularly typing and spelling errors) as he or she reads the thesis and then present the list to you at the examination. Your gratitude for this should be immediate and sincere: he or she may have noticed things you did not, so the list will be helpful after the examination as you polish the thesis for final submission. It is also a good idea, however, to make a list of such errors yourself as you read the thesis before the examination, because you can share such a list with your examiners as you give your presentation, for example, or if one of the examiners raises the matter. This demonstrates your awareness of the problem and your ability to fix it. If, however, you were not aware of such errors until your examiners pointed them out, you should explain why.
English may not be your first language, for instance, so you may have been struggling with writing in it throughout the thesis process. If this is the case, explain the situation (your external examiner may not already know this), emphasise the efforts you have made and the improvements you have achieved, and make it clear that you will do everything you can to correct all errors in preparing the thesis for final submission after the examination. It may also be a good idea to voice your intention of having a professional academic or scientific proofreader check the thesis before you submit the final version for the degree. Sloppiness, laziness or even a lack of time is never an acceptable reason for errors in a doctoral thesis, however, so if you are unwilling to proofread for such errors or simply do not have the proclivity or time to do so, you should definitely engage the services of a qualified proofreader before submitting the thesis for examination. You will certainly have to do so after you defend your thesis if you have not done so before, and you will also have to use some careful language during the examination to explain your negligence.

Minor errors are rarely a reason for denying a doctoral candidate his or her degree, though it is usually assumed that such errors will be corrected, and you can certainly be asked to ensure that they are fixed and have your supervisor (and perhaps your other committee members) check your work before the degree is granted. Major problems, on the other hand, with your methodology, results, conclusions or argument can prevent you from obtaining your degree. It is highly unlikely that your supervisor and committee would allow you to advance to the final examination if they detected any such problems with your thesis, but it is not impossible that such problems could arise for the first time in the examination. Often your external examiner is the only other person involved who will be as much an expert in your field as your supervisor is (other committee members, for example, might specialise in related but different topics or disciplines at your university), and that examiner might have views and experiences very different from those of your supervisor. It is most likely, therefore, that any major problems at this point will be observed by the external examiner.

On a more positive note, however, your external examiner may consider entirely valid certain aspects of your thesis that you have had to defend vigorously in response to the comments of your committee, so there can be pleasant as well as unpleasant rewards associated with a new reader. Major problems can result in your degree being denied or granted only if the problems are resolved within a set period of time, if your revised thesis is reread and approved by your supervisor and other committee members and, in extreme situations, if the thesis is formally submitted for a second (this time successful) examination. The last scenario is rare, and rarer still is a situation in which the degree is simply denied and you are not given any sort of second chance to bring your work up to the required standard. If this does happen, however, do not despair. Unless you have completely and consistently refused to accommodate the feedback of your supervisor and other committee members (and if so you would not have advanced to the final examination at all), such an unfortunate state of affairs stems as much from them as from you, and many departments and universities will compromise by granting you a lesser degree (an M.A., M.Sc. or M.Phil., for example), so your time will not have been entirely wasted.

Leaving that possibility behind as an extraordinary rarity and focussing instead on the idea that you have now successfully defended your thesis and know what you need to do to polish it before final submission for your degree, I have to emphasise that this is no time to relax your vigilance no matter how relieved you may feel. Whatever revisions either you or your examiners have identified and specified as necessary or desirable should be attended to as soon as possible, and any deadlines set for having your work checked and formally submitted for the degree must be met. Major changes will take significantly more time to complete than minor ones will and may even involve additional research; you will generally be given more time to complete such changes than you would be for minor changes alone, but you may nonetheless find that there is a great deal of work to do in very little time. It is essential that you remain positive and focus on what needs to be achieved – you have expended a lot of effort to get to where you are and one final burst of enthusiasm, energy and brilliance will complete the task. Remember to make final adjustments to or automatically update the table of contents (altering page numbers and headings if these have changed as you revised) and do not forget any final additions to the acknowledgements if you have received help from anyone (such as your external examiner) not previously acknowledged. The abstract can always use a final polish as well and may need to be revised to reflect changes in the thesis and/or to correct any problems your examiners may have identified in the abstract itself. You will probably want to leave enough time for a final read through the revised text, and if you feel the need for a second pair of objective and critical eyes to assist you in perfecting your work at this point, you will also want to leave enough time to share your final version of the thesis with a colleague or send it to a professional proofreader.

There may be administrative forms, procedures and technicalities to attend to when you submit the final version of the thesis for your degree, so along with ensuring that all parts of the thesis are submitted in the correct formats to the right people and offices, make sure that you do not neglect any necessary bureaucratic details and thereby delay the awarding of your degree. Once it is all done, however, and the thesis has officially left your hands, do not forget to revel in your achievement. Some doctoral graduates feel a sense of deflation or even disorientation at this point, which is not surprising given the intense focus over an extended period of time required by a doctoral thesis, but if you have the luxury to feel so, rest assured that new demands will soon be made on your time and new projects will preoccupy your thoughts. Whatever your situation may be as you surface from your thesis, you have achieved an enormous goal that has required intelligence, creativity, confidence, self-discipline, persistence and patience, and you have no doubt improved your writing skills, learned a great deal about scholarly argumentation and grown in a variety of both intellectual and personal ways during the process. You are well on your way to what I hope will be a long and prosperous career! 

Why PhD Success?
To Graduate Successfully
This article is part of a book called "PhD Success" which focuses on the writing process of a phd thesis, with its aim being to provide sound practices and principles for reporting and formatting in text the methods, results and discussion of even the most innovative and unique research in ways that are clear, correct, professional and persuasive.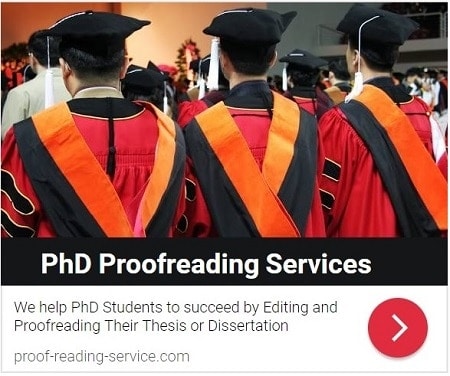 The assumption of the book is that the doctoral candidate reading it is both eager to write and more than capable of doing so, but nonetheless requires information and guidance on exactly what he or she should be writing and how best to approach the task. The basic components of a doctoral thesis are outlined and described, as are the elements of complete and accurate scholarly references, and detailed descriptions of writing practices are clarified through the use of numerous examples.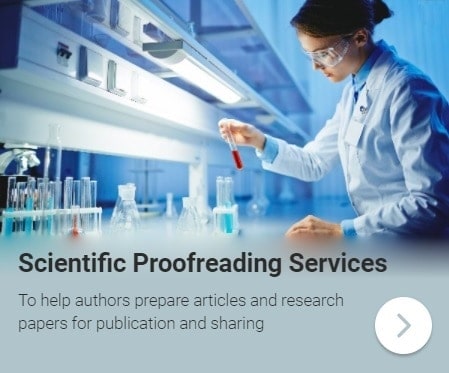 The basic components of a doctoral thesis are outlined and described, as are the elements of complete and accurate scholarly references, and detailed descriptions of writing practices are clarified through the use of numerous examples. PhD Success provides guidance for students familiar with English and the procedures of English universities, but it also acknowledges that many theses in the English language are now written by candidates whose first language is not English, so it carefully explains the scholarly styles, conventions and standards expected of a successful doctoral thesis in the English language.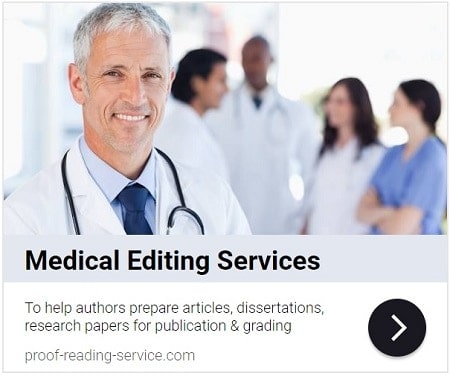 Individual chapters of this book address reflective and critical writing early in the thesis process; working successfully with thesis supervisors and benefiting from commentary and criticism; drafting and revising effective thesis chapters and developing an academic or scientific argument; writing and formatting a thesis in clear and correct scholarly English; citing, quoting and documenting sources thoroughly and accurately; and preparing for and excelling in thesis meetings and examinations.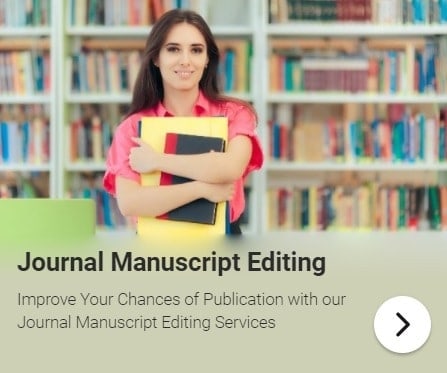 Completing a doctoral thesis successfully requires long and penetrating thought, intellectual rigour and creativity, original research and sound methods (whether established or innovative), precision in recording detail and a wide-ranging thoroughness, as much perseverance and mental toughness as insight and brilliance, and, no matter how many helpful writing guides are consulted, a great deal of hard work over a significant period of time. Writing a thesis can be an enjoyable as well as a challenging experience, however, and even if it is not always so, the personal and professional rewards of achieving such an enormous goal are considerable, as all doctoral candidates no doubt realise, and will last a great deal longer than any problems that may be encountered during the process.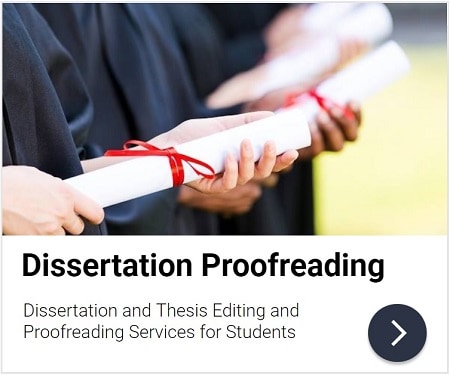 Interested in Proofreading your PhD Thesis? Get in Touch with us
If you are interested in proofreading your PhD thesis or dissertation, please explore our expert dissertation proofreading services.
Dissertation-Proofreading.com
Devonshire Business Centre
Works Road
Letchworth Garden City
SG6 1GJ
United Kingdom
get-in-touch[at]proof[dash]reading[dash]service[dot]co[dot]uk
+44 (0) 20 31 500 431
More Expert Proofreading Services