4.4 Writing the Data Analysis Chapter(s): Results and Evidence
Unlike the introduction, literature review and methodology chapter(s), your results chapter(s) will need to be written for the first time as you draft your thesis even if you submitted a proposal, though this part of your thesis will certainly build upon the preceding chapters. You should have carefully recorded and collected the data (test results, participant responses, computer print outs, observations, transcriptions, notes of various kinds etc.) from your research as you conducted it, so now is the time to review, organise and analyse the data. If your study is quantitative in nature, make sure that you know what all the numbers mean and that you consider them in direct relation to the topic, problem or phenomenon you are investigating, and especially in relation to your research questions and hypotheses. You may find that you require the services of a statistician to help make sense of the data, in which case, obtaining that help sooner rather than later is advisable, because you need to understand your results thoroughly before you can write about them. If, on the other hand, your study is qualitative, you will need to read through the data you have collected several times to become familiar with them both as a whole and in detail so that you can establish important themes, patterns and categories. Remember that 'qualitative analysis is a creative process and requires thoughtful judgments about what is significant and meaningful in the data' (Roberts, 2010, p.174; see also Miles & Huberman, 1994) – judgements that often need to be made before the findings can be effectively analysed and presented. If you are combining methodologies in your research, you will also need to consider relationships between the results obtained from the different methods, integrating all the data you have obtained and discovering how the results of one approach support or correlate with the results of another. Ideally, you will have taken careful notes recording your initial thoughts and analyses about the sources you consulted and the results and evidence provided by particular methods and instruments as you put them into practice (as suggested in Sections 2.1.2 and 2.1.4), as these will prove helpful while you consider how best to present your results in your thesis.
Although the ways in which to present and organise the results of doctoral research differ markedly depending on the nature of the study and its findings, as on author and committee preferences and university and department guidelines, there are several basic principles that apply to virtually all theses. First and foremost is the need to present the results of your research both clearly and concisely, and in as objective and factual a manner as possible. There will be time and space to elaborate and interpret your results and speculate on their significance and implications in the final discussion chapter(s) of your thesis, but, generally speaking, such reflection on the meaning of the results should be entirely separate from the factual report of your research findings. There are exceptions, of course, and some candidates, supervisors and departments may prefer the factual presentation and interpretive discussion of results to be blended, just as some thesis topics may demand such treatment, but this is rare and best avoided unless there are persuasive reasons to avoid separating the facts from your thoughts about them. If you do find that you need to blend facts and interpretation in reporting your results, make sure that your language leaves no doubt about the line between the two: words such as 'seems,' 'appears,' 'may,' 'might,' probably' and the like will effectively distinguish analytical speculation from more factual reporting (see also Section 4.5).

You need not dedicate much space in this part of the thesis to the methods you used to arrive at your results because these have already been described in your methodology chapter(s), but they can certainly be revisited briefly to clarify or lend structure to your report. Results are most often presented in a straightforward narrative form which is often supplemented by tables and perhaps by figures such as graphs, charts and maps. An effective approach is to decide immediately which information would be best included in tables and figures, and then to prepare those tables and figures before you begin writing the text for the chapter (see Section 4.4.1 on designing effective tables and figures). Arranging your data into the visually immediate formats provided by tables and figures can, for one, produce interesting surprises by enabling you to see trends and details that you may not have noticed previously, and writing the report of your results will prove easier when you have the tables and figures to work with just as your readers ultimately will. In addition, while the text of the results chapter(s) should certainly highlight the most notable data included in tables and figures, it is essential not to repeat information unnecessarily, so writing with the tables and figures already constructed will help you keep repetition to a minimum. Finally, writing about the tables and figures you create will help you test their clarity and effectiveness for your readers, and you can make any necessary adjustments to the tables and figures as you work. Be sure to refer to each table and figure by number in your text and to make it absolutely clear what you want your readers to see or understand in the table or figure (e.g., 'see Table 1 for the scores' and 'Figure 2 shows this relationship').

Beyond combining textual narration with the data presented in tables and figures, you will need to organise your report of the results in a manner best suited to the material. You may choose to arrange the presentation of your results chronologically or in a hierarchical order that represents their importance; you might subdivide your results into sections (or separate chapters if there is a great deal of information to accommodate) focussing on the findings of different kinds of methodology (quantitative versus qualitative, for instance) or of different tests, trials, surveys, reviews, case studies and so on; or you may want to create sections (or chapters) focussing on specific themes, patterns or categories or on your research questions and/or hypotheses. The last approach allows you to cluster results that relate to a particular question or hypothesis into a single section and can be particularly useful because it provides cohesion for the thesis as a whole and forces you to focus closely on the issues central to the topic, problem or phenomenon you are investigating. You will, for instance, be able to refer back to the questions and hypotheses presented in your introduction (see Section 3.1), to answer the questions and confirm or dismiss the hypotheses and to anticipate in relation to those questions and hypotheses the discussion and interpretation of your findings that will appear in the next part of the thesis (see Section 4.5). Less effective is an approach that organises the presentation of results according to the items of a survey or questionnaire, because these lend the structure of the instrument used to the results instead of connecting those results directly to the aims, themes and argument of your thesis, but such an organisation can certainly be an important early step in your analysis of the findings and might even be valid for the final thesis if, for instance, your work focuses on developing the instrument involved.

The results generated by doctoral research are unique, and this book cannot hope to outline all the possible approaches for presenting the data and analyses that constitute research results, but it is essential that you devote considerable thought and special care to the way in which you structure the report of your results (Section 6.1 on headings may prove helpful). Whatever structure you choose should accurately reflect the nature of your results and highlight their most important and interesting trends, and it should also effectively allow you (in the next part of the thesis) to discuss and speculate upon your findings in ways that will test the premises of your study, work well in the overall argument of your thesis and lead to significant implications for your research. Regardless of how you organise the main body of your results chapter(s), however, you should include a final paragraph (or more than one paragraph if necessary) that briefly summarises and explains the key results and also guides the reader on to the discussion and interpretation of those results in the following chapter(s).
Why PhD Success?
To Graduate Successfully
This article is part of a book called "PhD Success" which focuses on the writing process of a phd thesis, with its aim being to provide sound practices and principles for reporting and formatting in text the methods, results and discussion of even the most innovative and unique research in ways that are clear, correct, professional and persuasive.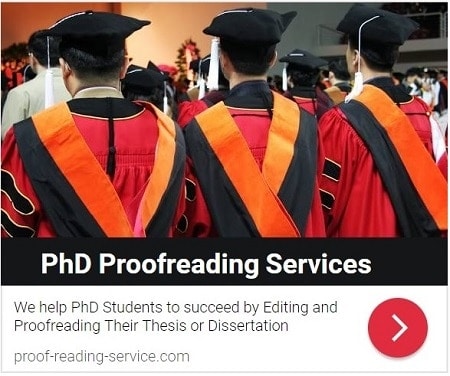 The assumption of the book is that the doctoral candidate reading it is both eager to write and more than capable of doing so, but nonetheless requires information and guidance on exactly what he or she should be writing and how best to approach the task. The basic components of a doctoral thesis are outlined and described, as are the elements of complete and accurate scholarly references, and detailed descriptions of writing practices are clarified through the use of numerous examples.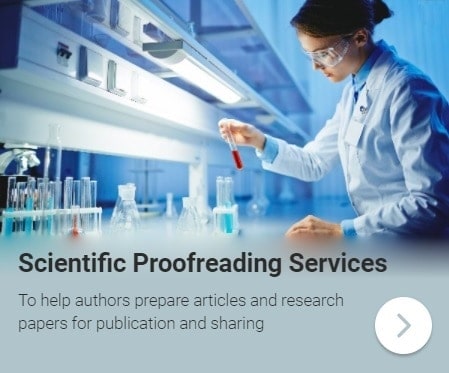 The basic components of a doctoral thesis are outlined and described, as are the elements of complete and accurate scholarly references, and detailed descriptions of writing practices are clarified through the use of numerous examples. PhD Success provides guidance for students familiar with English and the procedures of English universities, but it also acknowledges that many theses in the English language are now written by candidates whose first language is not English, so it carefully explains the scholarly styles, conventions and standards expected of a successful doctoral thesis in the English language.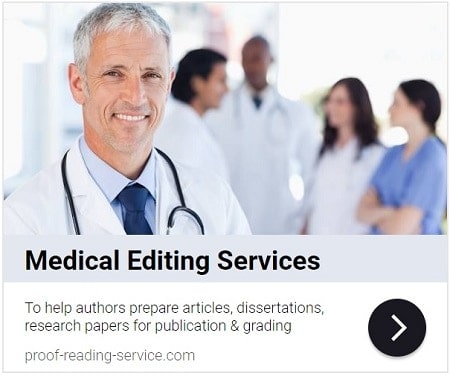 Individual chapters of this book address reflective and critical writing early in the thesis process; working successfully with thesis supervisors and benefiting from commentary and criticism; drafting and revising effective thesis chapters and developing an academic or scientific argument; writing and formatting a thesis in clear and correct scholarly English; citing, quoting and documenting sources thoroughly and accurately; and preparing for and excelling in thesis meetings and examinations.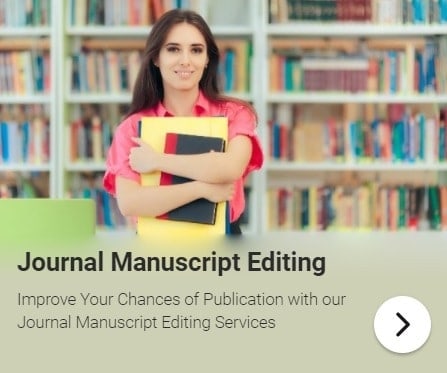 Completing a doctoral thesis successfully requires long and penetrating thought, intellectual rigour and creativity, original research and sound methods (whether established or innovative), precision in recording detail and a wide-ranging thoroughness, as much perseverance and mental toughness as insight and brilliance, and, no matter how many helpful writing guides are consulted, a great deal of hard work over a significant period of time. Writing a thesis can be an enjoyable as well as a challenging experience, however, and even if it is not always so, the personal and professional rewards of achieving such an enormous goal are considerable, as all doctoral candidates no doubt realise, and will last a great deal longer than any problems that may be encountered during the process.
Interested in Proofreading your PhD Thesis? Get in Touch with us
If you are interested in proofreading your PhD thesis or dissertation, please explore our expert dissertation proofreading services.
Dissertation-Proofreading.com
Devonshire Business Centre
Works Road
Letchworth Garden City
SG6 1GJ
United Kingdom
get-in-touch[at]proof[dash]reading[dash]service[dot]co[dot]uk
+44 (0) 20 31 500 431
More Expert Proofreading Services