3.3 Writing the Methodology Chapter(s) for the Proposal
The methodology used in a thesis is usually described in its own chapter (see Section 1.2.3 and Section 4.3), though, like the literature review, it can be blended with the introductory material, or the review of literature and description of methods can be combined, especially if reviewing the scholarship on a topic, problem or phenomenon is a main part of the methodology used. If two different types of methodology are used for comparative purposes or combined to produce more wide-ranging results, a chapter might be dedicated to each approach, but this is rare. Usually all methods are presented in a single chapter, which might simply be entitled 'Methodology' or feature a title more specific to the precise methods described. There are, of course, a great many different ways to pursue research of all kinds, and they are always increasing, with established methods undergoing alterations as scholars adjust and combine them, and new methods being developed to enable research that might not have been imagined only a few decades ago.
You may be planning to use quantitative methods focussing on prediction, explanation and statistical analysis, or you may be hoping to approach your research topic qualitatively, focussing on description and exploration via textual analysis; alternatively, you may wish to combine these two approaches to supplement the results of each with results of a different nature. You may intend to use tests, trials or experiments, or perhaps interviews, questionnaires and case studies; on the other hand, you may be planning to adopt a certain theoretical perspective (cultural historicism, for example, or deconstructionism) or hoping to rely on observation (in person and/or via audiovisual equipment and recordings) or intending to exercise your ability to transcribe, translate and interpret ancient languages and scripts.

The possibilities are virtually endless, and you may find it helpful as you design the methods you plan to use in your thesis to look back at your work in any research methodology classes you may have taken for ideas and techniques. Whatever research methods you might be considering for your thesis, the important point is that they will work effectively for investigating the topic, problem or phenomenon on which your thesis focuses, for answering any particular questions and testing any hypotheses you might have formulated regarding that topic and for meeting your aims and objectives. This is to say that your research methodology should arise from the topic, problem or phenomenon, not the other way around (unless perhaps the topic you are exploring is methodology). The design of your research may well affect the precise nature and wording of that topic, problem or phenomenon and what you can ask and discover about it, and you may have given a great deal of thought to your methodology before deciding upon exactly what you will investigate, but the methods you choose or devise should be determined by the requirements of researching the specific topic, problem or phenomenon you have chosen for your focus.
Once you have decided on the methods you will use, you need to describe them as clearly and precisely as you can, indicating the setting and subjects (texts, people, animals etc.) of your research, specifying the variables you are considering and the instruments you are using, and explaining in detail exactly how you plan to collect and analyse data at each stage of the research process, which may well involve a return to any research questions and hypotheses you introduced in your first chapter and a description of precisely how your procedures will answer and test them. You should also explain why your methodology is appropriate – indeed, the best methodology possible – and perhaps innovative for investigating the particular topic, problem or phenomenon, and this explanation will ideally involve a discussion of the strengths and weaknesses of various aspects of your design, the reliability and limitations of your instruments and procedures, and the use of controls and other rigorous methods for checking and guaranteeing the validity of your results. If you are using unusual or complex equipment in your research, you may want to include figures to illustrate it, and diagrams can be extremely effective for showing readers the procedural processes you will be following (for information on designing figures, see Section 4.4.1).

Your supervisor and the other members of your thesis committee will no doubt prove particularly helpful when you are refining your methodology: as more experienced researchers, they have already conducted studies of the magnitude you are just beginning and will very likely have practical knowledge of at least some of the methods and instruments you are planning to use, as well as an understanding of the vital differences that can arise between intentions, processes and results. There will almost certainly be adjustments to your first ideas as you write your methodology chapter and receive feedback from your committee members, and while this might seem distressing if you have already given your methods a lot of thought and feel rather attached to your approaches, remember that the proposal process is itself designed to iron out potential problems, clarify procedures and determine an effective working design.
There may well be further adjustments down the road, of course, but it is absolutely essential that you design and refine your research methods to such a degree at this point that you are able to begin constructive research immediately after the proposal process. Data collection and analysis take a great deal of time which you do not want to waste, so you need to be sure that you are moving in the right direction. You also want to be sure that your methodology does not raise any ethical issues that may hinder your progress or render your research unusable. Your thesis committee should be able to help you avoid or resolve problems of this kind, so if you are in doubt and the topic does not arise, do ask your supervisor (and perhaps other committee members) if they anticipate any problems, and check relevant university regulations and guidelines as well to be sure that you will be able to obtain any approval you may require.

Unlike the literature review, for which you will already have read a great deal, your methods (for the most part) will not yet be tried as you describe them in your methodology chapter for the proposal, so, with the exception of any pilot studies or trials you may already have conducted, you should discuss your methods as future events – 'I will do this,' 'I plan to use,' 'I intend to investigate' and so on. This approach may be appropriate for certain aspects of your introductory chapter as well, particularly when you are referring to what you will ultimately do in the thesis as opposed to what you are doing in the proposal, and may perhaps apply to parts of your literature review too: you may, for instance, only review some of many publications on a subject at the proposal stage, but be planning to add further reviews in the thesis itself. The careful use of verb tenses and other temporal indicators will make your writing, your plans for the future and your reports of what you have already done much clearer for your readers (see also Section 5.4.7).
Let us say, for instance, that you have already conducted one of the trials that you describe in your methodology chapter and have obtained results that begin to support one or more of your key hypotheses. This is the sort of progress that you certainly want your committee members to know about, so you need to describe it in a way that indicates that it has already been done – 'I have completed,' 'I conducted,' 'I analysed' and so on – just as you need to describe procedures still in the future as not yet done. Since most doctoral supervisors and committee members do not have the time to help you with your written English, if the careful use of tense (or any other aspect of the language) presents challenges for you, it may be a good idea to seek additional help from a qualified English proofreader, a friend or colleague whose English is more accomplished or the writing centre (if there is one) at your university. Finally, like a literature review, a chapter describing methodology usually closes with a brief summary, especially if the description of the methods has been long and complicated.

Tables and figures often are not needed in thesis proposals, but if you happen to make use of tables or figures while describing your methodology (or in any other part of your proposal), you will want to be sure that they are carefully designed and work effectively for your purposes, which are, generally speaking, to clarify the material you provide in the text. For further information on constructing tables and figures, see Section 1.3 and Section 4.4.1. If you do use tables and figures, you may also need to include in the proposal a list of each; if so, see Sections 1.1.8 and 1.1.9 and Section 4.6.2 for advice. Finally, if you use a large number of nonstandard abbreviations in your proposal chapters, you may need or choose to provide a list of abbreviations and their definitions, in which case, further information on abbreviations can be found in Section 6.3, and lists of abbreviations are also discussed in Section 1.1.7 and Section 4.6.2. For more general information on constructing lists, see Section 5.5.2.
Why PhD Success?
To Graduate Successfully
This article is part of a book called "PhD Success" which focuses on the writing process of a phd thesis, with its aim being to provide sound practices and principles for reporting and formatting in text the methods, results and discussion of even the most innovative and unique research in ways that are clear, correct, professional and persuasive.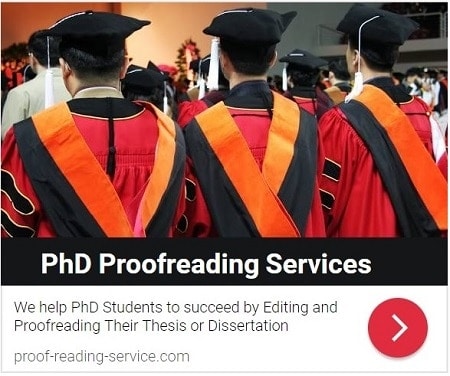 The assumption of the book is that the doctoral candidate reading it is both eager to write and more than capable of doing so, but nonetheless requires information and guidance on exactly what he or she should be writing and how best to approach the task. The basic components of a doctoral thesis are outlined and described, as are the elements of complete and accurate scholarly references, and detailed descriptions of writing practices are clarified through the use of numerous examples.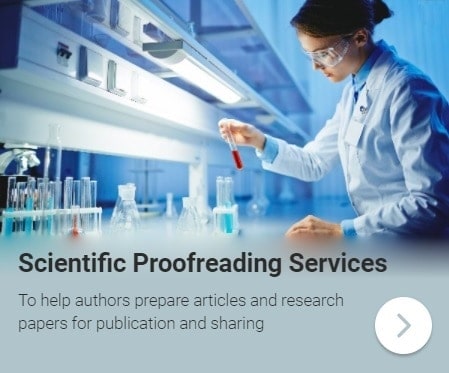 The basic components of a doctoral thesis are outlined and described, as are the elements of complete and accurate scholarly references, and detailed descriptions of writing practices are clarified through the use of numerous examples. PhD Success provides guidance for students familiar with English and the procedures of English universities, but it also acknowledges that many theses in the English language are now written by candidates whose first language is not English, so it carefully explains the scholarly styles, conventions and standards expected of a successful doctoral thesis in the English language.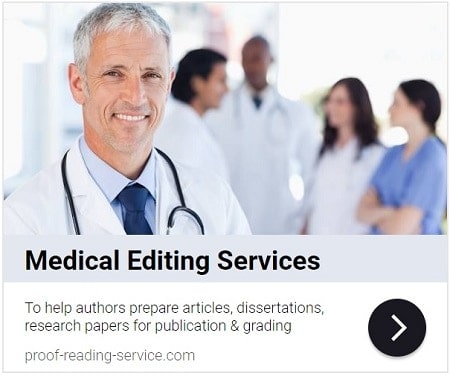 Individual chapters of this book address reflective and critical writing early in the thesis process; working successfully with thesis supervisors and benefiting from commentary and criticism; drafting and revising effective thesis chapters and developing an academic or scientific argument; writing and formatting a thesis in clear and correct scholarly English; citing, quoting and documenting sources thoroughly and accurately; and preparing for and excelling in thesis meetings and examinations.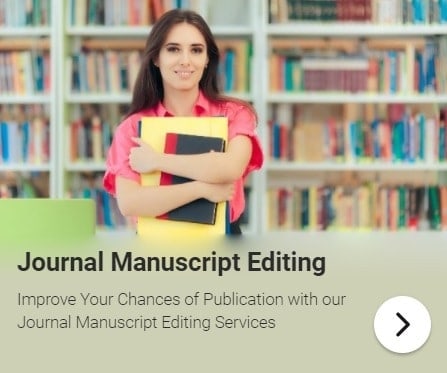 Completing a doctoral thesis successfully requires long and penetrating thought, intellectual rigour and creativity, original research and sound methods (whether established or innovative), precision in recording detail and a wide-ranging thoroughness, as much perseverance and mental toughness as insight and brilliance, and, no matter how many helpful writing guides are consulted, a great deal of hard work over a significant period of time. Writing a thesis can be an enjoyable as well as a challenging experience, however, and even if it is not always so, the personal and professional rewards of achieving such an enormous goal are considerable, as all doctoral candidates no doubt realise, and will last a great deal longer than any problems that may be encountered during the process.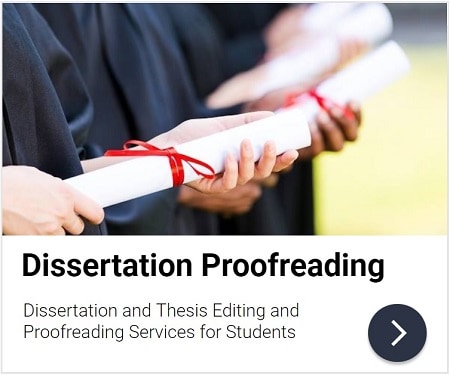 Interested in Proofreading your PhD Thesis? Get in Touch with us
If you are interested in proofreading your PhD thesis or dissertation, please explore our expert dissertation proofreading services.
Dissertation-Proofreading.com
Devonshire Business Centre
Works Road
Letchworth Garden City
SG6 1GJ
United Kingdom
get-in-touch[at]proof[dash]reading[dash]service[dot]co[dot]uk
+44 (0) 20 31 500 431
More Expert Proofreading Services